Upgrade brand management, Start Telison Boutique Project
---
---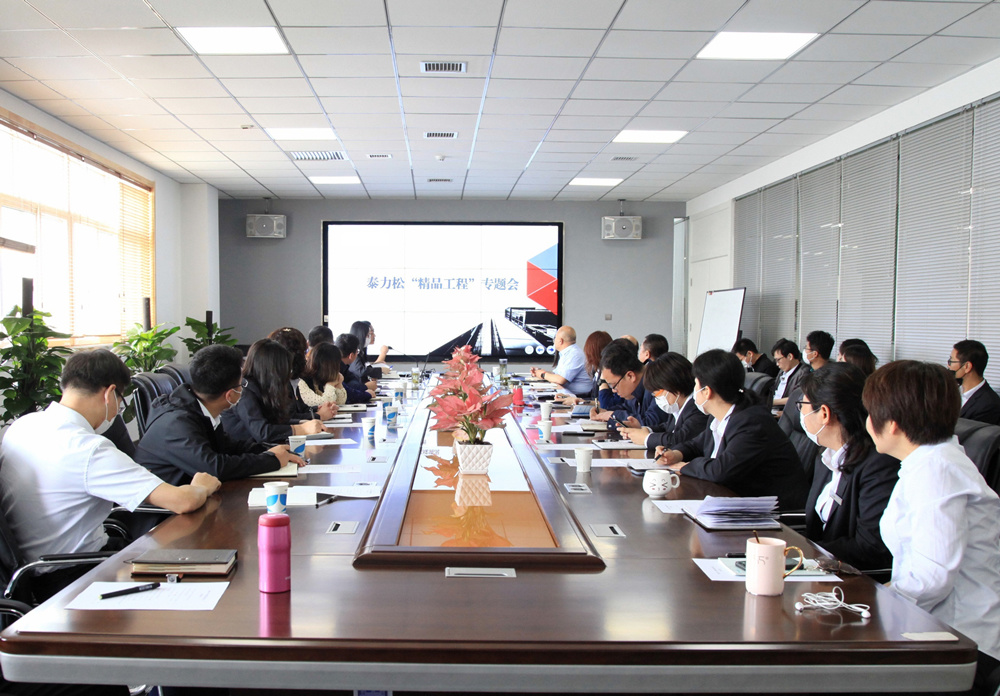 On April 30th, Telison Boutique Project specialized meeting of initiated by Telison genral manager was held in the meeting room of the headquarters.
The senior executives of the headquarters, the relevant person in charge of three branch in Jiangsu, Baoji and Xi'an attended the meeting.
In the specialized meeting, general manager emphasized that The Boutique Project will focus quality upgrades and excellent product development plan including MBB Ribbon, Titanium powders, Copper Wire, Electronic Paste and etc so as to realize equipment performance optimization,technology upgrades and brand strategy development.
In addition, The theme of the project is to build an excellent project and improve brand management. At the same time, Telison Boutique Engineering Project Team is also set up, in which the general manager is as the team leader to coordinate the all situation, establish the project positioning and selection standards, the engineering technology center and the heads of each branch serve as deputy heads of the related project to implement the project.
In 2020, Telison will strive to implementing the project by technology innovation quality control to create excellent products in the industry so as to to promote brand management upgrade.
---
industry,informatization,technology