Jiangsu Telison Steadily Improves Its Overall Monthly Capacity
---
---
In early September, General Manager Mr. Kong Xiaoqi from Northwest Machinery Co., Ltd visited Jiangsu Telison factory. General Manager Mr. Chang Pengxiong warmly welcomed the guests. According to Mr. Chang, at present, the monthly production of Jiangsu Telison has increased from 400 tons in early April to the present 800 tons, which also shows Telison mass production reaches a new stage.
Telison achieve such a leap in the short few months, it is inseparable from the overall management promotion since the beginning of this year, we introduced higher education, technical talents and improved employment standards and production management, along with the strict on-site 6S management standard on the basis of constantly optimize the operation process, strictly abide by the safety operation instruction and material procurement standards to ensure the quality of raw materials supply and effectively capacity improvement.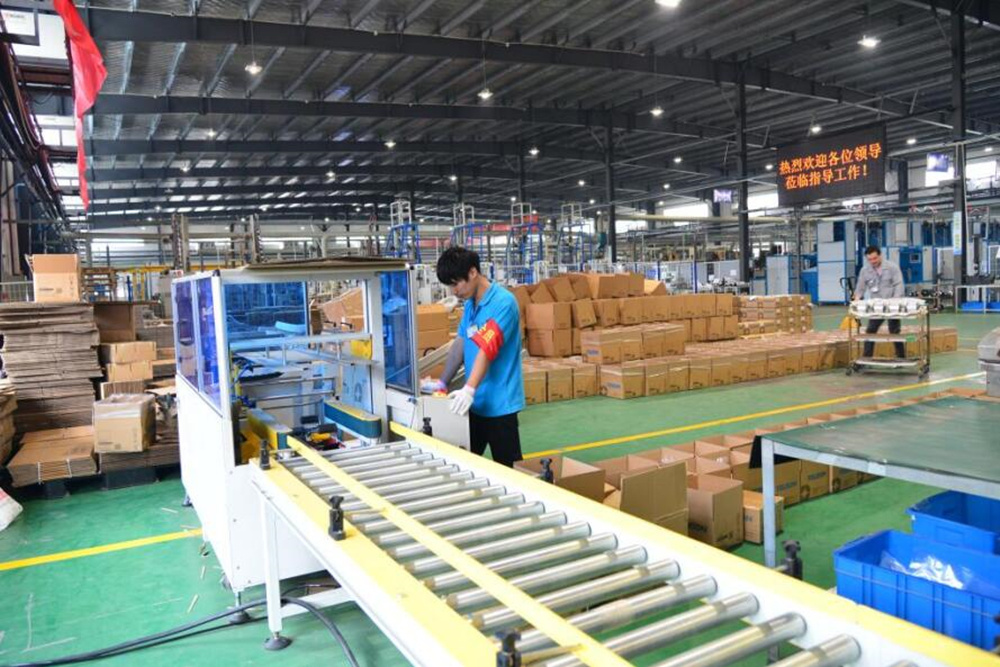 Jiangsu Telison currently steadily improves its overall monthly capacity and office environment also has been continuously optimized. We believe after all of these effort and improvement, Telison will continuous provide high quality products and good service to all of our customers.
---