Telison Honored The Second Prize Of Deloitte High-tech, High-growth APAC Top 500
---
---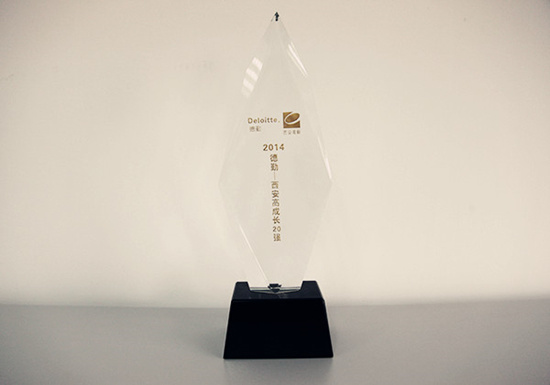 On October 30, 2014, "Deloitte high-tech, high-growth APAC top 500" ceremony has obtained a great success. After winning the first prize of Xi'an high-growth and Deloitte high-tech, high-growth top 50, Telison has got the second prize of Deloitte high-tech, high-growth APAC top 500 for the first time .
"Deloitte high-tech, high growth top 500"Selection criteria are very strict: qualified enterprises must operate at least three years and their headquarters or its main business operation site must be located in mainland China or Hong Kong and Macao regions, besides,annual operating income for enterprises in the first of three consecutive years shall not be less than 2 million yuan. It is reported that Australia, China, Hong Kong, India, Indonesia, Japan, macau, Malaysia, the Philippines, New Zealand, Singapore and South Korea participate in the selection of this award and all the industries are included such as Internet/new media; semiconductor/equipment; biotechnology; medical equipment; software;e-commerce;clean technology/new energy, education, etc
Telison has competed for "Deloitte high-tech, high-growth" prize for the first time in 2014 and has won the impressive achievements. There is no doubt that this is the pride of Telison, and all the employees are very proud of Telison. Needless to say,Telison is a very great young company with a long-term vision;Telison is down to earth and efficient to do the best and refresh the record for glory; Telison is confident with creating the brighter future.
Deloitte science and technology, media and telecoms group leader Mr Yan louyou said:"Since we have successfully host Deloitte high-tech, high-growth APAC top 500 last year, we found that all the honored companies have achieved sustained and rapid growth and market recognition." In the next period of time, Telison will also be in a brand-new condition with a strong development momentum to continuously develop into a top company in this field.
---
high quality,engineering,welding strip,titanium base powder